Makeup Bag Essentials: Winter Edition
It's pretty safe to say that my makeup bag goes with me everywhere. It's also safe to say, I don't wear very much makeup from a day to day basis, so the contents rarely ever change.
Hada Labo: Anti-Aging Hydrator:
Anti-aging moisturizers are known for being extra hydrating. Making them the perfect moisturizer for negative temperatures and brutally freezing winds. I can't speak for it's anti-aging properties, but this serum is one of the best moisturizers I have tried. The serum is so light it can be applied multiple times a day and it won't clog your pores or leave an oily residue. The product melts into the skin within a matter of seconds and lacks much of a fragrance, making it a perfect go to. (
Costs $17.99
)
Clinique: Almost Lipstick Black Honey:
I could simply rave about this lip tint all day long. When Clinique brought it back in 2012 I bought it simply because the shock factor. I never thought I would actually use it every day until the tube ran out. Of course I did and of course the tube lasted me almost 4 months. By far the best $16 I had ever spent. Out of the tube it looks like a very dark plum that's almost black but its actually a very light purple that's not only buildable but also hydrating and not sticky like most lipsticks and tints. It's definitely an every day color that looks different on every person who tries it on. (
Costs $16
)
Cargo Bronzer: Medium:
Due to my incredibly pale/porcelain skin, bronzers are a needed nightmare. Without it I look ghostly, causing me to wear it every season and have multiple shades to go through as seasons change. During the winter I resort to my Cargo Bronzer in the shade medium. Unlike most bronzers I've tried, Cargo is true to its word and is actually matte (and waterproof). I was originally scared of trying them because their lightest shade is a medium and I'm typically one of the first shades of light in any foundation. But it's surprisingly blendable, doesn't cake on, lasts all day. My only dislike with it is the famous Cargo tin packaging, that refuses to open 60% of the time. It's a little bit on the pricey side, but it's definitely worth every penny. (
Costs $29
).
Flash drive:
Due to the high amount of papers I write and how prone I am to losing flash drives, I keep a flash drive in my purse/school bag and in my makeup bag with backups of all my files.
Zoya: Chantal: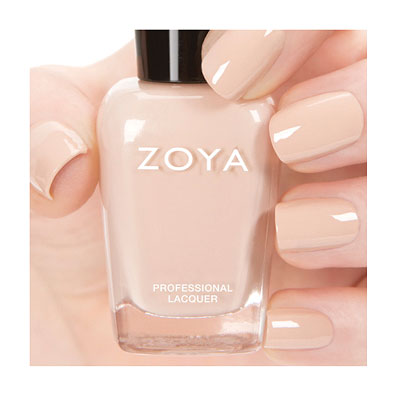 Whenever I got my nails done professionally, which is probably once a year, Zoya polishes were always the colors recommended to me. When I got contacts I started looking at the contents of nail polishes and opted to go for a toluene, formaldehyde, DBP and camphor free route. The polishes are slightly pricier than most brands you can buy at the store, but I find them worth the investment. They chip less, I don't have to use more than 2 coats and they don't have a strong nauseating fragrance. I typically carry whatever color I'm wearing at the time in my makeup bag, but I find myself wearing Chantal the most often during the winter season. It's an incredibly light shade of nude that goes with any outfit and lasts for days without chipping. (
Costs $9
)
Headphones:
I typically forget to put them in my purse or school bag, so I always keep a pair in my makeup bag just in case. I'm one of those people who always has a playlist for everything and my ipod and phone are filled to the brim with mixtapes given to me. So it's safe to say headphones are a necessity, even if I'm not playing music through them and just use them to tune out any noise and focus in the library. Some of my favorites are: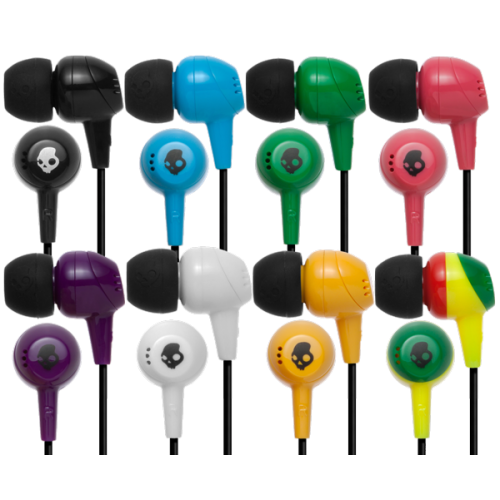 Skullcandy Jib Earbuds:
They typically range from $5-10, depending on where you get them. Overall the quality isn't bad and they're pretty durable. But they're definitely not top of the line, but rather something to have when you need it.
Puma: 360 In-Ear Yarn Buds:
These were originally $35, putting them at still affordable. They're a lot more durable than the skullcandy pair and the sound quality is massively better. The earbuds lasted me about 5-6 months of everyday use before starting to die out. The only downside is when I originally purchased them they only had one color and Puma no longer produces them. But they can still be found through Amazon.